What is Laser Treatment?
At QC Skin Cancer and Laser Clinic, we offer five different forms of laser therapy to treat a variety of needs. Laser therapy is a very effective non-surgical form of therapy that helps treat visible veins, acne and visible scarring on the face and body.  Services include Laser Skin Resurfacing, Pigment Laser Treatment, Laser Vein Removal, Acne Laser Treatment and Laser Scar Removal.
Laser Skin Resurfacing
Suitable for the treatment of fine lines and wrinkles, laser resurfacing uses heat energy on the targeted areas to stimulate your body's healing process resulting in tightened skin and a healthier and smoother look. During your appointment at QC Skin Cancer and Laser Clinic, our trained cosmetic doctors will use the Nordlys Ellipse Frax 1550 to provide an effective, non-ablative treatment for fine lines, rough texture on the face and saggy skin. The treatment is completely customisable based on your specific needs.
You may consider Laser Skin Resurfacing if you have: 
Fine wrinkle lines 

Saggy Skin 

Rough texture on face, neck or chest



Pigment Laser Treatment
Pigment Laser Treatment is a non-invasive treatment ideal for those wanting to achieve a flawless look by reducing the appearance of spots and pigmentation on their face. Imperfections suitable for pigment treatment include those that occur as a result of aging, genetics and sun exposure. This treatment targets your upper skin layer by using narrowband technology to lighten and diminish pigmented spots while breaking down melanin and unwanted colouring caused by blood vessels.
You may consider this if you have: 
Dark Spots 

Freckles

Age Spots 

Uneven Pigmentation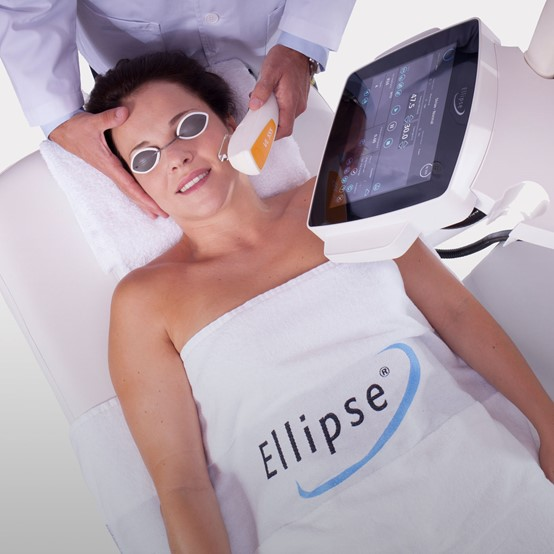 Laser Vein Removal
Vascular lesions on the face are can result in low self-confidence which is why, if you are currently suffering from broken capillaries, spider veins, rosacea or port-wine stains, laser vein removal may be the treatment that is right for you. Many vascular lesions appear as a result of abnormalities with the blood vessels underneath our skin and require non-invasive laser therapy to remove. Similarly to pigment laser treatment, laser vein removal relies on a narrowband technology that breaks down blood vessels deep in the skin. Resulting in the reduced appearance of blood vessels and redness, leaving behind a radiant a clear complexion.
You may consider Laser Vein Removal if you have: 
Diffuse Redness

Broken Capillaries

Spider Veins 

Rosacea

Leg Veins 

Hemangiomas 

Port-Wine Stains 

A lot of people suffer from acne, in fact, it is the most common skin condition. Acne can be caused by excessive sebum (oil) in the skin, bacteria, clogged pores and more. Which results in irritated skin and pimples on the face. Acne can be both cosmetically and emotionally challenging for those who have it. If you are currently experiencing issues with acne, QC may be able to help. Here at QC Skin Cancer and Laser Clinic, we offer a non-invasive acne Laser treatment to help you regain your confidence while avoiding long-term antibiotics or medication with serious side effects.


Laser Scar Removal
Scars form on the body for many reasons and can be flat, raised or sunken depending on the cause of the initial wound. Whether you are looking to remove acne scarring or surgical scarring QC  Skin Cancer and Laser Treatment may be able to help you. Using The Frax 1550, treatment involves using heat energy and customised treatment that will stimulate your body's healing process.  

Is this treatment right for you?  
Contact our team of cosmetic doctors to find out which laser treatment is right for you. To ensure you are receiving the treatment that is right for you our cosmetic doctors will answer all of them during your free consultation.