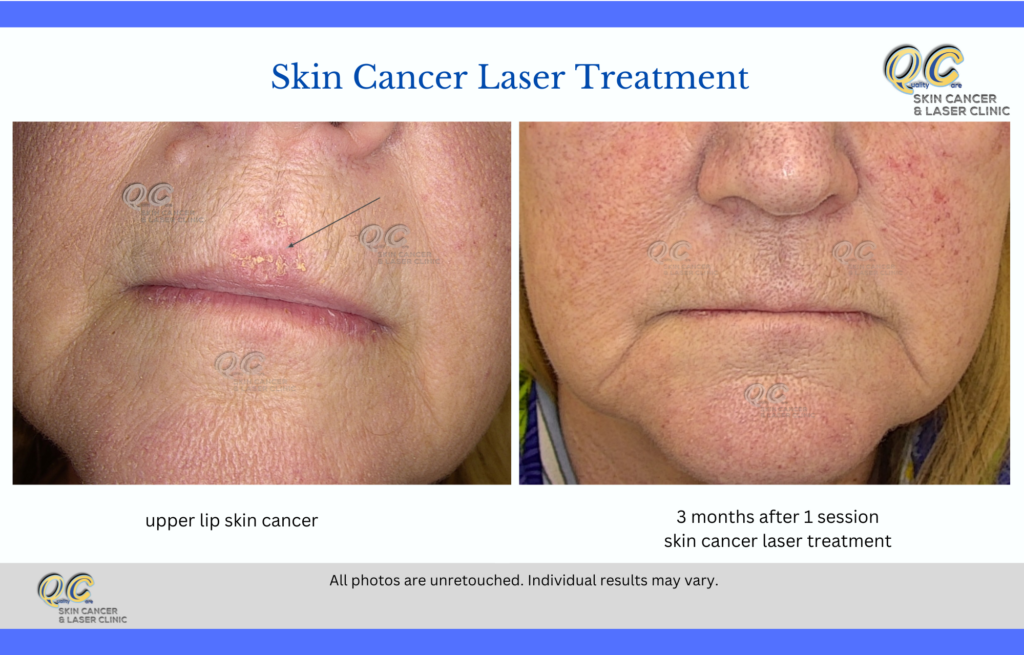 Are you afraid of scarring after skin cancer surgery?
Innovative technology now allows for the treatment of early skin cancers without surgery, often eliminating the need for further treatment and avoidance of any scarring.
Skin Cancer Laser treatment is a highly effective, non-invasive treatment that eradicates superficial skin cancers while delivering excellent cosmetic results.
The procedure consists of pre-treatment of the area with a fractional laser followed by the application of a topical cream and exposure to a light that activates the cream. The treatment is completely safe, with a minimal downtime of a few days to two weeks for most patients to be fully recovered.
How does this treatment work? The active ingredient of the cream is selectively absorbed by the cancer cells through microscopic hole generated by fractional laser, and when exposed to the light, the cancer cells are destroyed via a chemical reaction that occurs.
Call the clinic on (03) 9764 1662 to book in for a consultation to discuss treatment options we have available for you.