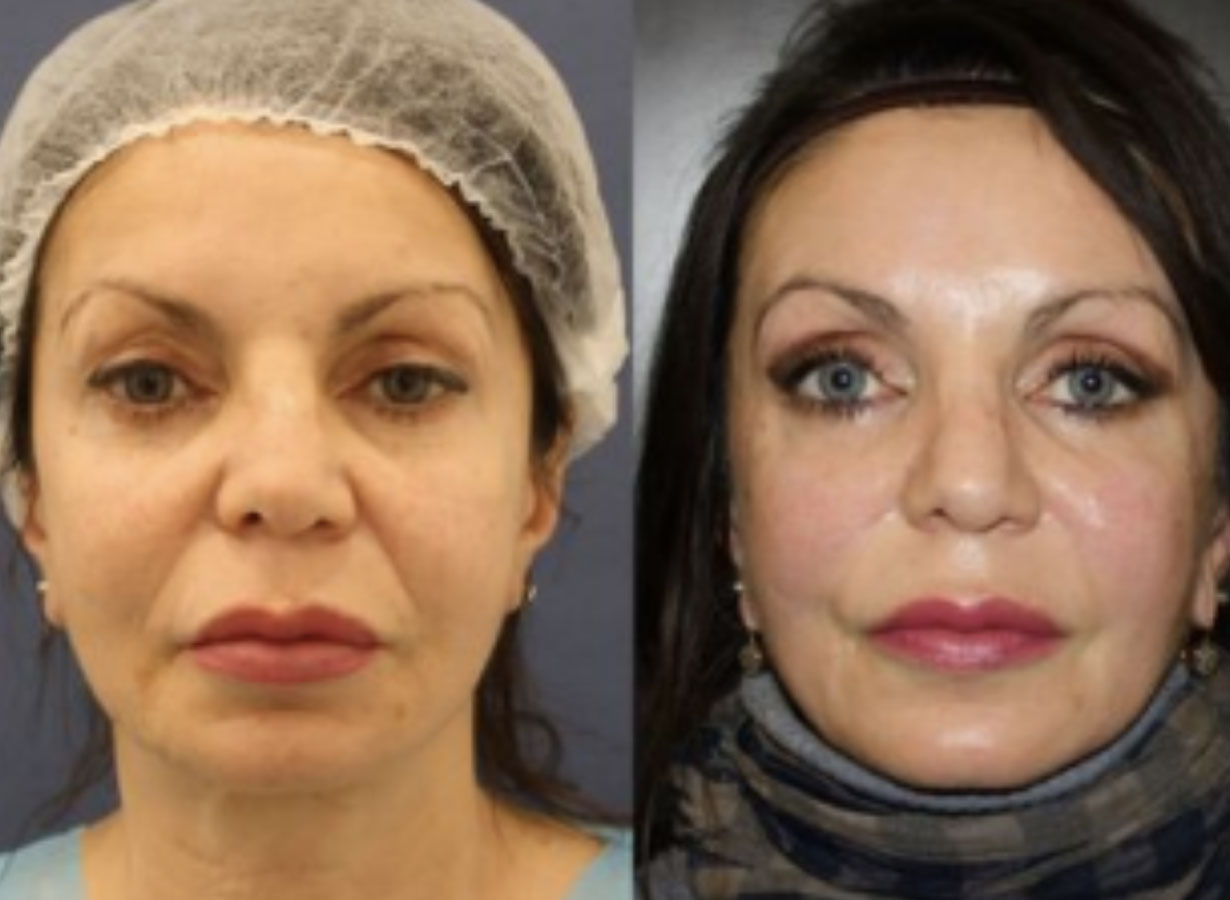 0

Thread lifting – the non-surgical method to look youthful
What is Thread Lifting?
Thread lifting is a non-surgical way to refresh, revitalise and make you look younger while preserving your natural look. Don't know how to make yourself look young? Aptos thread lift is your answer for an immediate facelift and then graduate improvement over the months.
Facial Aging 
Collagen loss is a major contributor to facial ageing. Collagen is a fibrous protein that gives structure and support to the skin. When the skin's collagen content decreases with age, it gives rise to typical signs of ageing such as saggy and loose skin and wrinkles (Galderma). 
Aptos thread not only lifts saggy and loose skin to restore aged skin, but it also is a collagen biostimulator. The purpose of collagen biostimulators is to activate collagen renewal in the skin and thereby help restore its inner structure and volume. Insertion of threads for a few months will continually help in a facelift.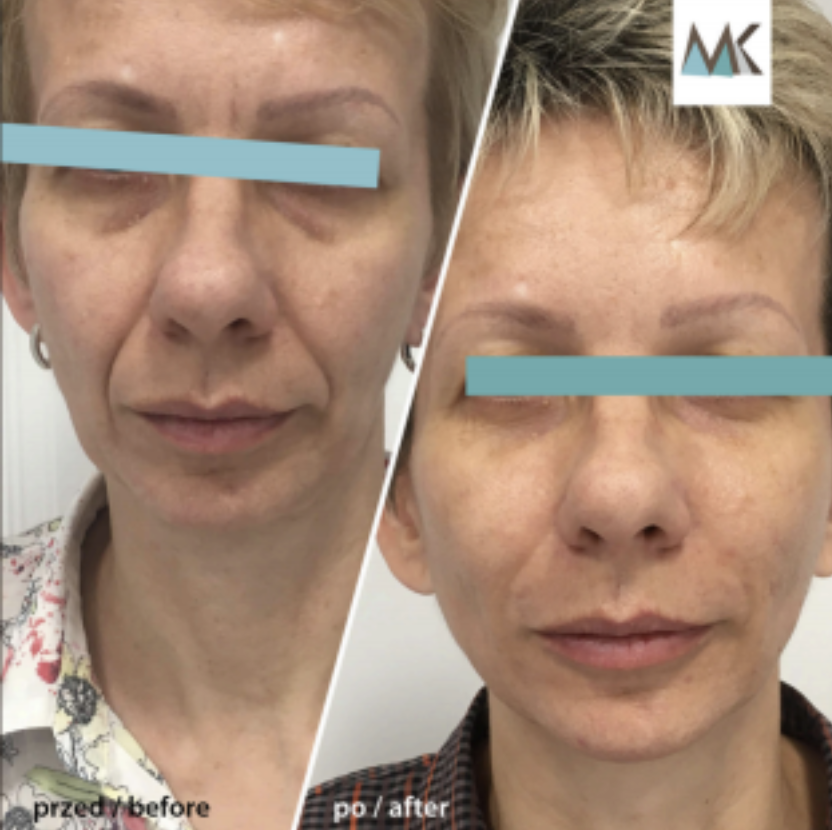 What do you need to know about an Aptos thread lift?
All Aptos threads comply fully with Australian Regulatory requirements and are listed on the ARTG. In addition, our team at QC Skin Clinic has been accredited by Aptos and has been fully trained in the Aptos techniques for thread lifting.
An Aptos thread lift is designed to provide lift, tighten saggy skin, smooth wrinkles,  stimulate collagen production and improve skin tone, texture and colour to give you a  more natural long-lasting appearance. Results are evident immediately and continue to improve in the following months. Benefits of a thread lift can continue for several years even after the treatment. Thread lifting is a popular procedure to achieve that younger refreshed look without altering your appearance.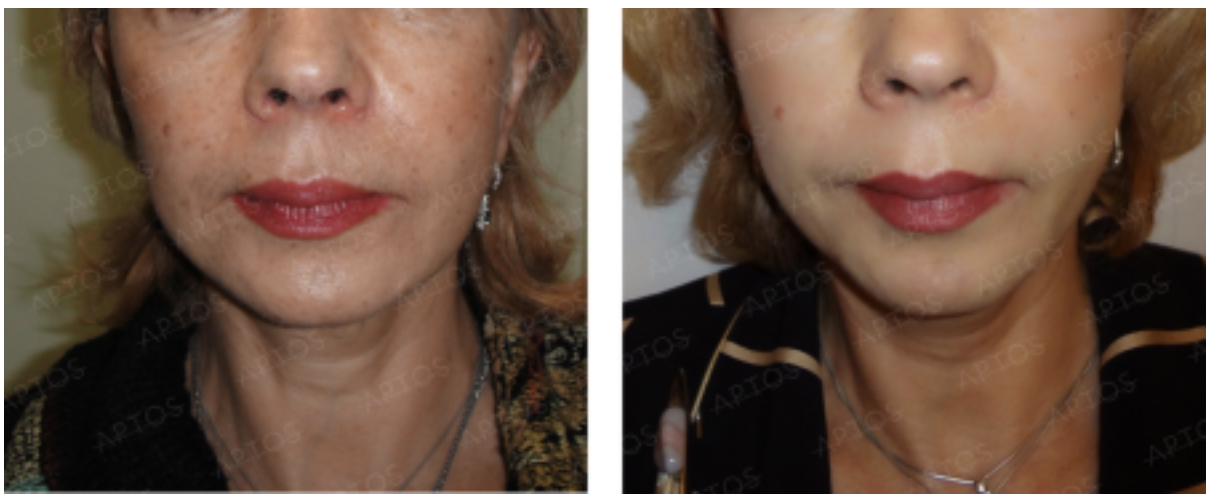 How does a thread lift work?  
Thin threads are inserted gently into the soft tissue of the areas to be lifted and a local anaesthetic is used to calm the area and ensure a comfortable experience. There is no cutting of the skin and no scarring. The absorbable threads dissolve within 18-24  months. Before dissolving, these threads create a support scaffolding of collagen for the skin that supports and lifts the skin for many years to come. In addition to the lift effect, a thread lift will create new skin firmness with improved skin colour, skin tone, texture and hydration. Typically, the procedure takes about 30 – 60 minutes.
The unique thread design utilising specially developed and patented soft barbs, also known as cogs, attach to the surrounding tissue just like Velcro to help hold the skin in place to achieve the desired lift effect. The benefits of a thread lift can last for several years depending on the areas treated and individual response. Your doctor may also recommend thread lifting in combination with other treatments such as dermal fillers and anti-wrinkle injections depending on your skin's requirements.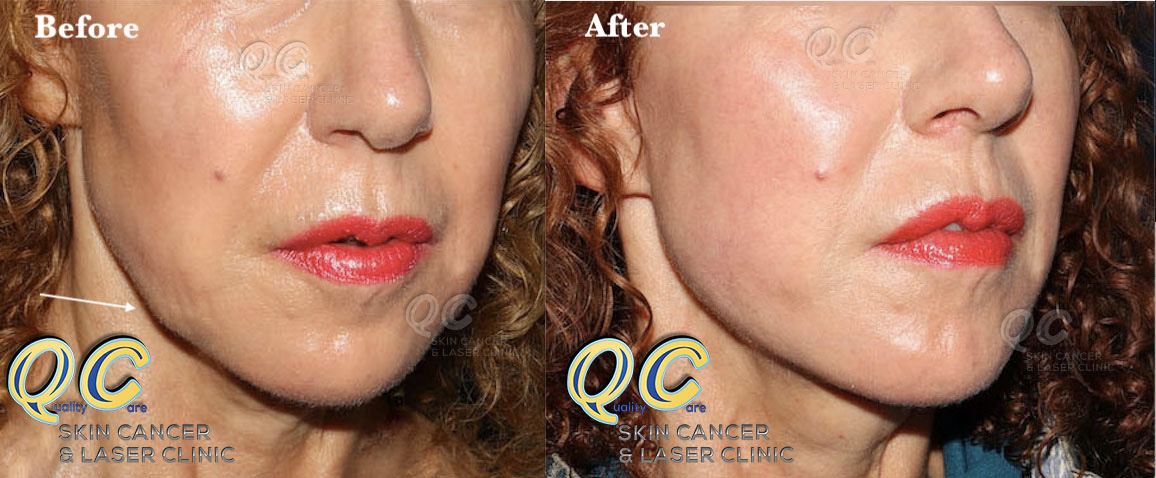 How long have Aptos threads been available?
Absorbable threads have been available in Australia and New Zealand since 2009. However, the Aptos threads have been available overseas for over 20 years. The material from which the absorbable threads are made from is the same material that has been used in conventional dissolvable sutures that have been used in surgery for many years.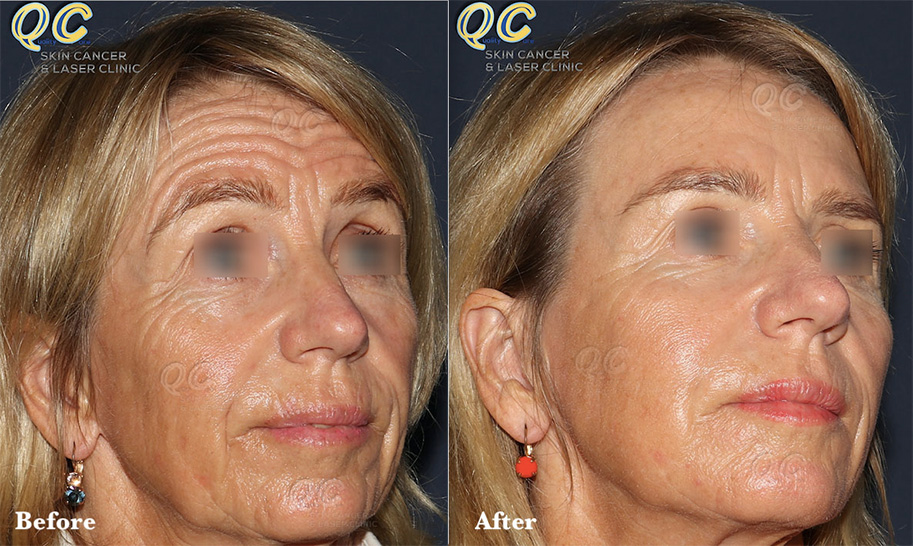 Advantages of an Aptos Thread Lift:  
(a) A lifting action for an immediate lift effect
(b) A rejuvenating effect promoting the restoration of lost collagen 
Improves skin tone, texture, colour and hydration
No scarring
Doesn't alter natural features
The pain-free procedure with a local anaesthetic
Only takes 30 – 60 minutes
Minimum downtime
Long-term results over the next 2-5 years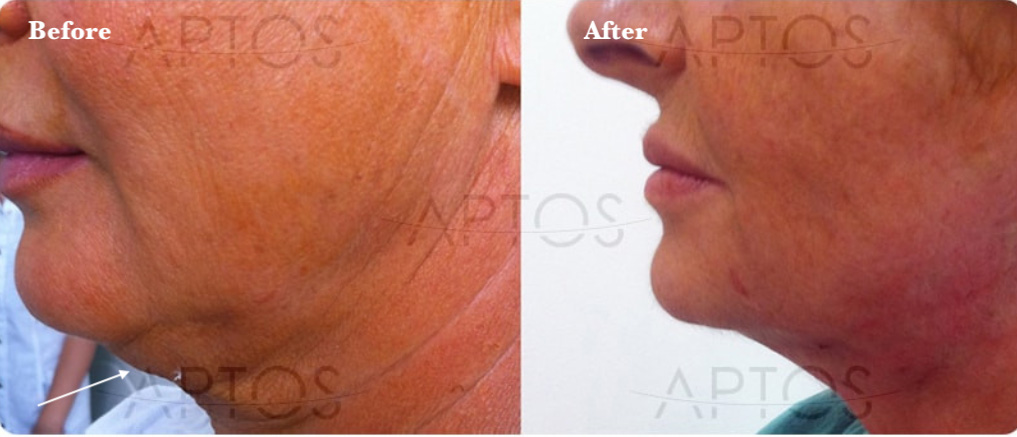 What are the possible side effects?  
Occasionally, some local discomfort or slight pain may occur. This can be treated with oral analgesics. Sometimes local bruising may be evident. Cold compresses are recommended for the first 2 hours after the procedure. Your doctor will explain in detail at the time of your consultation.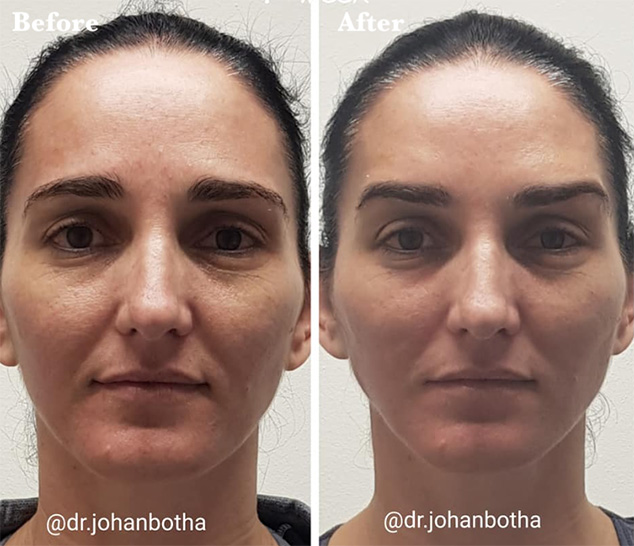 Can this procedure be combined with other cosmetic procedures?
It is not uncommon to have this procedure combined with other cosmetic procedures such as Botulinum toxin to reduce facial muscle activity or dermal fillers such as hyaluronic acid or fat to enhance skin volume. It can also be combined with laser skin resurfacing to improve skin texture and collagen formation. Ask your doctor for more information.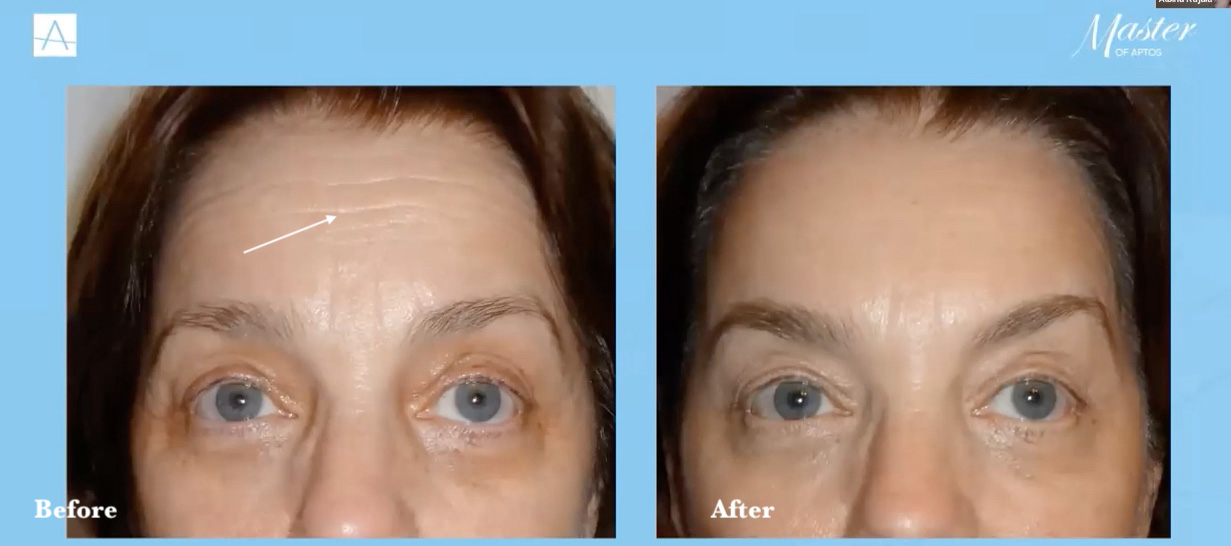 Are the Aptos threads different to other threads?  
Yes, Aptos is regarded as an innovator and world leader in thread lifting. Aptos has been the recipient of many major awards and trophies for thread lifting excellence. In addition, Aptos has the largest range of lifting threads available in Australia. This means that Doctors have a wide choice of threads to perform a variety of lift procedures consistent with your specific requirements. All Aptos accredited Doctors at QC Clinic have undertaken specific training programs in the use of Aptos threads to ensure that patients have the best possible outcome.
We are based in Rowville. You can reach us by phone on  03 9764 1662, by email at enquiry@qcskinclinic.com.au, or book online to arrange a free cosmetic consultation appointment to start discussing your thread lifting procedure.